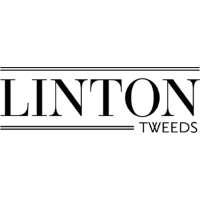 Paul and the team at tech4 helped sort out all our printing needs at Linton Tweeds. Before working with tech4 we bought all our printers and toners as and when needed - Paul found us a better and more cost-effective way of managing our day to date printing needs (with the added benefit of always having the most up to date technology).
Linton Tweeds
Ross Walker
Service and installation from your team has been spot on, as it has been for the past eight years.
Benson Accountants
Paul Benson
Thank you, Paul & the lovely Tech 4 team, for help and advice with our new printer and bringing us up to date with technology making us more efficient.
Fantastic service as always from Tech 4 who we have used for many years now.
Atkinson Ritson Solicitors
Debbie Armstrong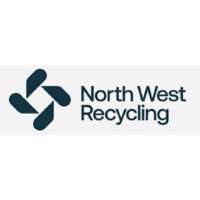 We always go to Tech 4 for all our printers & supplies. I have great confidence we are getting the best deal out there & the customer service is brilliant. Whenever we need a call out for a toner / part, they are on site within 24 hours.
North West Recycling
Dean Lamonby
The service throughout the whole process was handled swiftly as always by your guys so much appreciated & I wouldn't hesitate in recommending Tech4 to anyone looking for a new reliable printing solution.
Plumbersmate
Bruce Clarke
R H Irving Construction Ltd have been looked after by Tech4 for a number of years. As our business has changed and developed, Tech4 have fully understood and supported that, streamlining our office print solutions and recently updating our conference room technology. 
Paul and the team are always helpful, professional and efficient. We are pleased to support this local, family run business which aligns with our own ethos. It's been a pleasure to watch them grow and thrive over the years and we would happily recommend them to support your business.
RH Irving Construction Ltd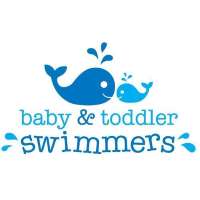 Would highly recommend Tech 4.  Ryan was extremely professional and did a brilliant job setting up the printer for us.  He put all the relevant information onto our laptops making printing very easy.  Thanks all :)
Baby and Toddler Swimmers
Excellent service from start to finish, we held the process up as we weren't organised but your team are fantastic.
Gail Armstrong
Castle Green Hotel, Kendal
Great service by all involved.
Denise Pape
PK Engineering
Fast, reliable and outstanding service.
Sarah Cooper
Sedgewick Nurseries
Martin (Sales) knew exactly what we needed at the right price and was very approachable. Installation team (Ryan and Michael) were brilliant. Really friendly and knowledgeable. Nothing was a problem to them. They spent a lot of time tweaking the standard system setup to suit our needs and making sure we understood how it all worked. Tech 4 are a fabulous Company. Highly recommended.
Jane Stewart
Amber Programmable Design
The whole process from Quotation to supply of the machine was dealt with so quickly and efficiently. All staff were a pleasure to deal with and we would highly recommend Tech 4. Re: installation: Both of the Staff Members who installed were extremely professional and polite. The set up was done quickly with little disruption the office.
Claire Hines
Copeland Age & Advice Services
Martin (Sales) knew exactly what we needed at the right price and was very approachable. Installation team (Ryan and Michael) were brilliant. Really friendly and knowledgeable. Nothing was a problem to them. They spent a lot of time tweaking the standard system setup to suit our needs and making sure we understood how it all worked. Tech 4 are a fabulous Company. Highly recommended.
Karen Mavir
Footsteps Nursery
Futamura Chemicals UK Ltd has enjoyed a successful working relationship with Tech4 Office Equipment. We required a company that we could work closely with to provide us a very high level of specialist knowledge and support, and to facilitate the installation and maintenance of our new range of Printer devices across the manufacturing plant in Wigton, Cumbria, UK.  
Tech4 Office Equipment has a very professional approach to their work.  Their craftsmanship is to a very high standard and they are always on time and very competitive financially.  In addition, the team we work with are great people. Easy to get along with and they forge great working partnerships.
Their knowledge of our Wigton manufacturing site is now vast, which is a great bonus when we need to bounce ideas off them or are just looking for an expert's point of view.  Nothing is too much trouble for Tech4 office equipment. Futamura Chemicals UK would certainly recommend them to other organizations that require such specialist skills.
Andrew Austin, Lead System Analyst - IT
Futamura Chemicals UK Ltd
We have used Paul and the team for a number of years now and we continue to be impressed with the level of service we experience. Nothing is too big of an ask and everything is completed prompt and to a high standard. I would recommend Tech 4 to any business.
We turned to a local company after dealing with the Konica Minolta direct for years, at the same time feeling that all they want to do is tie you in to a long contract.  Paul offered us a package that was both flexible and cost effective.  The service from the team since has been excellent and responses to issues very efficient.  They are a pleasure to deal with!
Neil Emmerson
MD of Tiffen & Co
Fantastic. Thanks very much. Really impressed with the payment method, too. All done and dusted in no time!
All very pleasant and extremely easy to deal with, exceptionally helpful.
Shirley Thompson
Eden Lettings
Absolutely Switched On!
We use a machine to copy, scan, print and fax documents and to digitise client files, so it is an integral part of our office. We have used Tech 4 since 2016. Maintenance, service and toners are included within the costs and the team are extremely responsive to any issues we may have and are on site within a few hours, which is vital for our business. They are a great company to work with.
Tech 4 are a great company to work with. They are always friendly and polite and go above and beyond to ensure great customer service across the board. Every member of staff has always been very polite, helpful and easy to communicate with. Despite us being a small company, we are always made to feel like a valued customer, and we would recommend any business to work with them, no job is too big or too small!!
Lea-Anne Potter
Cumbrian Marketing
...would support that positive review all day. Tech4 supported us when we first started in business over 5 year ago, and their service has been brilliant right from the start, no matter where in the North of England we have asked them to go.
APK Construction Services UK
Ryan was amazing at bringing the team on the journey - answered all questions and has a GREAT character and manner with everyone - what a fantastic company.
We could not have asked for any better than the service we receive from Tech4, Brilliant
Quick efficient service and very knowledgeable engineers.
Having had issues with one of our own printers for a long time, we went to Tech4 who provided a serviced printer/scanner/copier/fax which they maintained for us alongside our other printer which we owned, and they serviced on an ad-hoc basis. When that machine failed we opted for a second managed machine from Tech 4 and are very pleased with how easy it all is - they send the new ink when the machine is running low, and in the event of any problems Ryan is there within hours to fix it. The charges are very reasonable, and I would highly recommend these guys to anyone wanting hassle-free printers.
Great bunch of guys, we needed a decent copier for our never-ending paperwork and our old one was costing us a fortune, what a difference now really helped us out, so much time saved, Paul extremely helpful and the installation team brilliant.
Tech4 were very easy to deal with during the initial set up and continue to provide great service. They always respond very quickly to any query's and support issues.
Lakeland Fleet Management
Martin and his team have been professional and helpful throughout this process.  The system is easy to use, and the cost was extremely competitive.  The installation was stress free and the training easy to understand.  We have all been impressed by how the system makes the school look and feel smarter and saves both time and paper.
Milnthorpe Primary School
Everyone we deal with is enthusiastic and helpful. Particularly good was the way your team dealt with problem resolution.